PolyWorks|AR™ is a mixed reality software solution that connects Microsoft HoloLens devices to live PolyWorks|Inspector™ sessions. It allows you to see and interact in real time with 3D measurement results and guidance graphics superimposed on the inspected parts.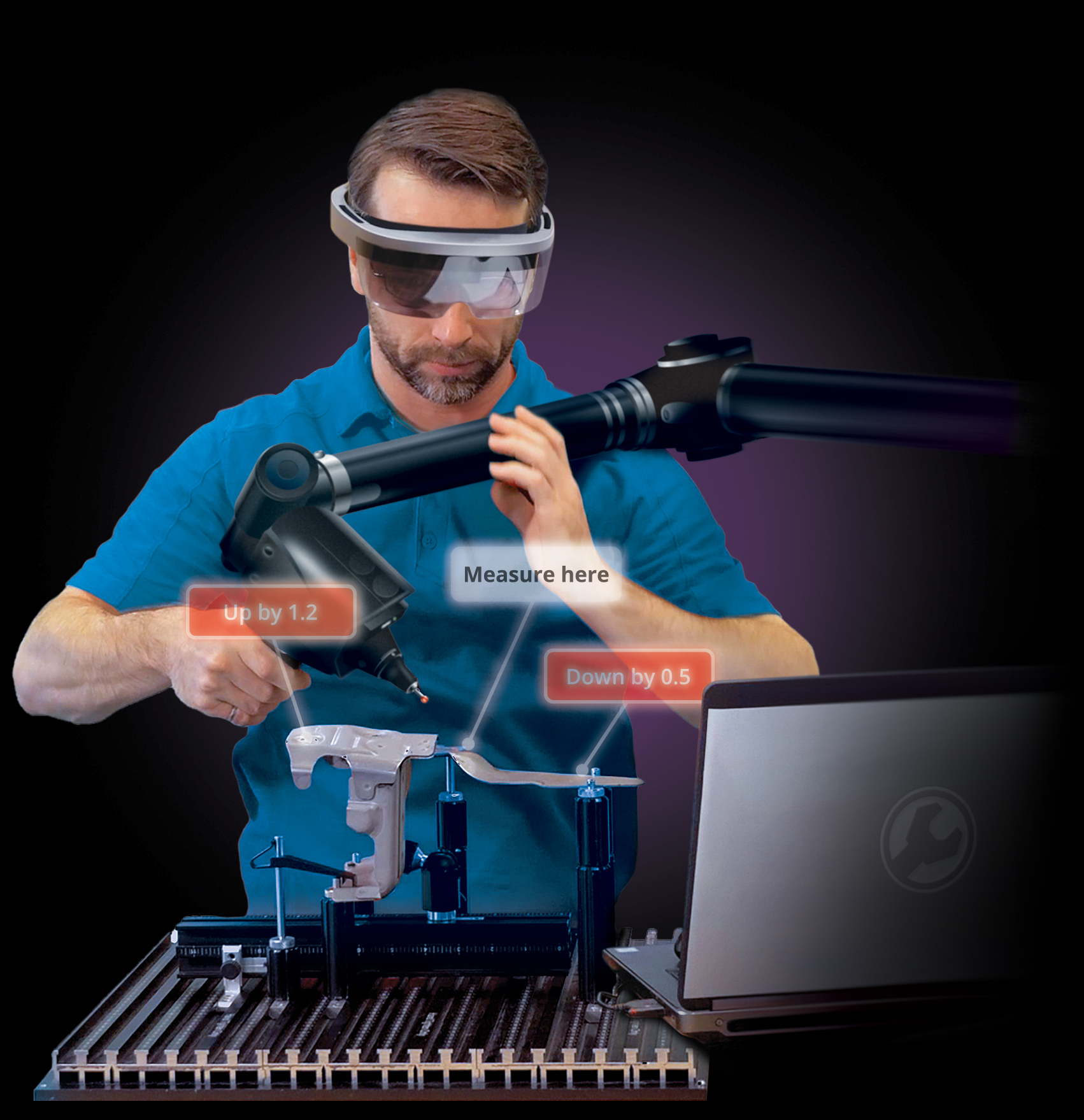 Mixed Reality for Guided Measurement
 

Live connection to PolyWorks|Inspector™
Network your HoloLens mixed reality device to the computer running your PolyWorks|Inspector™ session, and open the inspection project to display the CAD model before your eyes.

Targetless localization process
Move your head to bring the projected CAD model in correspondence with the part and let the model-based tracking localize the mixed reality device with respect to the part's coordinate system.

Natural 3D interactions
Interact naturally with your 3D environment by gazing and using a gesture to select items, such as PolyWorks|AR™ toolbar buttons or 3D positions on the part.