Strengthen your Multipiece Analysis And Data Capture Capabilities
Boost the quality of your project setups and analyses
by leveraging multiple scanned pieces
 
PolyWorks|Inspector™ now allows you to modify and add data alignments, measurement objects, and inspection reports for multiple measured pieces at once, so you can: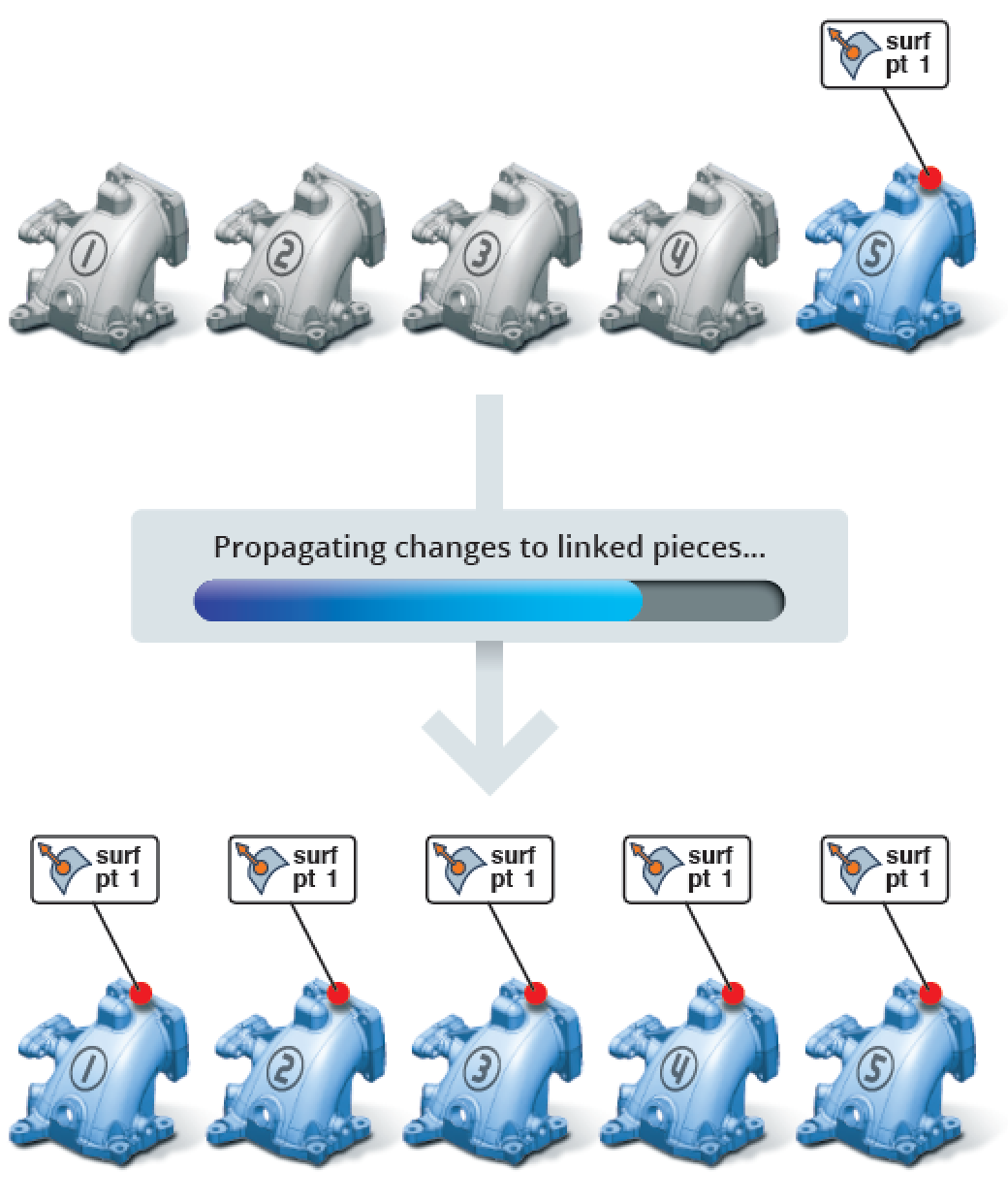 Prepare robust inspection projects that handle all pieces
Build an initial project and start measuring pieces
Fine-tune extraction and fitting parameters when a problematic piece is found
Apply these changes to all previously scanned pieces in one operation
Assess the quality of the remeasured objects and adjust parameters if necessary

Quickly investigate a failure by analyzing previously fabricated pieces
Add new measurement objects to the failing piece to get additional information
Create new controls and a report dedicated to the investigation
Add the new objects and report to a subset of selected pieces in one operation
Analyze the statistics and trend charts of the new dimensional controls
Optimize and Augment your GD&T Toolkit
Our mathematicians have optimized existing algorithms and developed new ones to keep up with the evolution of the standards:
Accelerate the calculation of 2-point distances

Get more accurate and repeatable results when optimizing residual mobility

Use the Combined Zone modifier to evaluate a pattern of mating features simultaneously, ensuring that final assembly can be done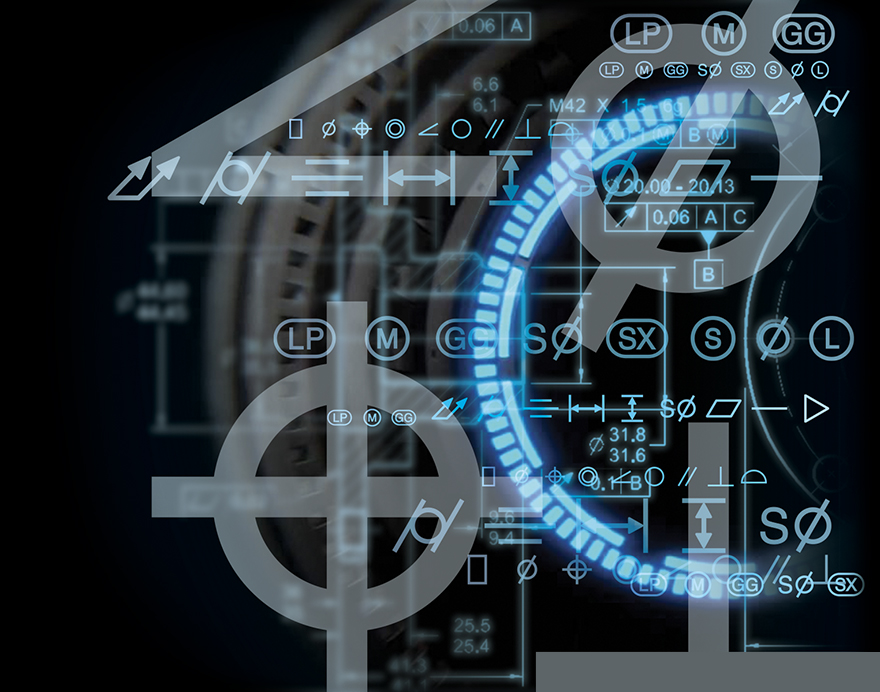 Extend the Universality of your Portable Metrology Solution
PolyWorks 2020 enhances the universality of its workflows and adds interfaces for new instruments:

Construct planes and lines from already measured objects and access the complete GD&T toolbox and fitting statistics

Trigger the use of Creaform laser scanners within the Play Inspection tool

Enjoy high-performance measurement methods that leverage the capabilities of the Leica ATS600 tracker

Connect to a MicroRidge MobileCollect wireless system and bring measurements from handheld gauges into your inspection projects

Verify your laser tracker performance and detect if the part or the device
moves during measurement using the new field check and drift check tools

Verify your laser tracker performance and detect if the part or the device
moves during measurement using the new field check and drift check tools
Increase your CNC CMM Productivity
The adoption of PolyWorks by CNC CMM users is quickly increasing, as they discover its outstanding usability and performance. Version 2020 stays on course:
Accelerate the execution of CNC CMM sequences while probing in fly mode (up to 50% faster) and laser scanning

Ensure that CMM positions are reachable by the machine to avoid invalid moves when defining a sequence offline, or assist users when porting a sequence to a CMM with a different measurement volume

Control Hexagon and Zeiss CMM-based laser scanners through I++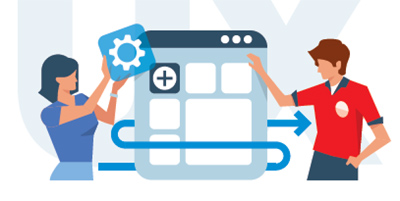 Simplify your Life Through an Improved User Experience
Improving the discoverability and ease of use of PolyWorks tools is a key element of every release plan:
 
Quickly learn and master interactive modes, thanks to new user-friendly contextual toolbars and improved guidance

Easily share customized toolbars and their macros with colleagues and partners by using the new toolbar import and export functionalities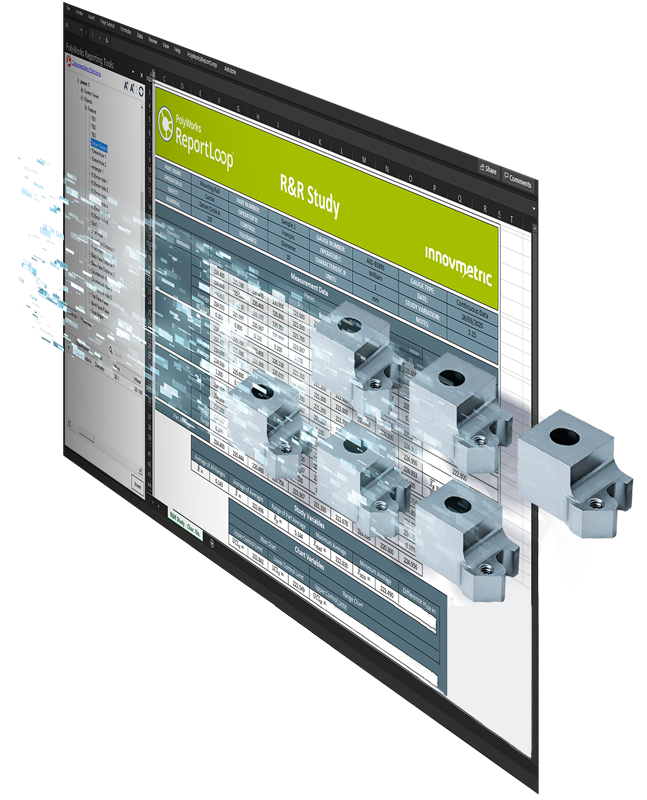 Link Multipiece Inspection Projects to your Excel Spreadsheets with PolyWorks|ReportLoop™
Easily integrate measurement results of multiple pieces within your corporate Excel spreadsheets to smoothly transfer PolyWorks data to your Excel-based processes, such as Gauge R&R studies.
Integrate Mixed Reality Display from PolyWorks|AR™ Into your Guided Measurement Workflows
Create PolyWorks|Inspector measurement sequences that display custom guidance graphics on a mixed reality device.